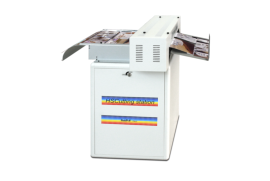 THE ELECTRONIC, MECHANICAL AND SOFTWARE TECHONOLOGY ARE FULLY DEVELOPED INSIDE POLIELETTRONICA TO
ALLOW A FAST UPDATE SPEED AND A FULL TECHNICAL SUPPORT.
Our products are subject to constant technological update.
For this reason we reserve the right to modify them, at any time, with respect to the illustrations and the text below.
All names cited in this page are registered trademarks of the respective companies.
They are used to the benefit of said companies.
© 2022 POLIELETTRONICA S.p.A - Partita I.V.A. IT00964990295
Note Legali - Legal Notice
Click the button below for a PDF version of all our current

floorplans and
dimensions

for all machines.
This information is also included in the PDF brochures for each machine.




Home
Corporate Overview
Products
Where to Buy
Our Addresses
News
Requests and Comments
Inizio
Profilo dell'Azienda
Prodotti
Dove Acquistare
I Nostri Indirizzi
Novità
Richieste e Commenti
POLIELETTRONICA S.p.A. - Manufacturer of Electronic Equipment for Professional Photographic Printing - Produttore di Apparecchiature Elettroniche per la Stampa Fotografica Professionale